Blanding, Utah is located in San Juan County of southeastern Utah, 21 miles south of Monticello on US 191, and only 75 miles south of Moab, UT which is rapidly becoming one of the most visited cities in the United States.  The town is surrounded by pastures with easy access to mountain recreation. Edge of the Cedars State Park is located in Blanding. The park holds an extensive collection of ancient Pueblo artifacts. Blanding is also within what people call the dinosaur triangle which is one of the few remaining places to unveil real dinosaur bones. That is why in Blanding you will find the Dinosaur Museum where visitors can see what dinosaurs really looked like. In addition to being a major part of ancient history, Blanding is also the gateway to the 100-mile Trail of the Ancients.
Blanding is a great place to come and take a look into the past, or be a part of your future. Like Moab, Blanding is rich in endless miles of trails to hike, bike, four-wheel; explore however you prefer. On these paths of dirt and red rock, keep an eye out for artifacts. You never know what you might find in Blanding!
Among the amazing sights that I found in Blanding where three very unique store fronts . Each of these places I was greeted by friendly and knowledgeable staff  that clearly had something rare to contribute to the community.
Blue Mountain Trading Post and RV Park
Inside of Blue Mountain one will find high quality, hand crafted, locally made Indian crafts and arts. The trading post gets their turquoise directly from local mines and each piece is then crafted individually. Apart from jewelry, Blue Mountain also houses rugs, skins, their own rock shop, dinosaur bone,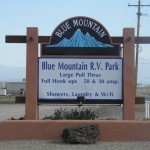 petrified wood and even petrified dinosaur poop!!! It's no wonder they have been in business over 4o years. In addition to the trading post, Blue Mountain is also and RV Park. They pride them selves in an exceedingly clean facility and fair rates. The park has 43 spaces that range from 28-32 dollars a night depending on the size of your RV. Blue Mountain is definitely a place I would recommend to those who are looking to stay in Blanding or pick up a high end treasure/souvenir on your way through.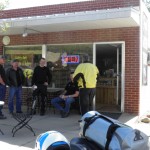 Lickity Split Chocolate
This hidden gem was "started by a group of children trying to figure out how they were going to earn money to go to the movies. Little did they know the birth of their idea to start a chocolate company would have a profound impact on their lives, the community,and inspire the world!" The bakery not only does chocolate though; I enjoyed a delicious cinnamon role during my visit and couldn't help but be intrigued by the story of Lickity Split. The Navajo children that created this tasty bakery specialize in treats that are both meaningful and a beautiful representation of their culture. With chocolates that have an array of different symbols and pictures on them, they are almost too stunning to eat (unless you are a chocolate lover like me). "They are recognized internationally for their can-do spirit" and I felt honored to support such an amazing quality and idea. Lickity Split ships all over the country if you too would like to  support such an inspirational idea!
Hunts Trading Post (and ESPRESSO)
This was the last of my stops in Blanding, but certainly not the least. I was greeted by both a sincere smile and the sweet aroma of espresso as I walked through the door. All day I had been craving a good cup of Joe, but couldn't find one. Hunts Trading Post I was told is the only place in Blanding for great coffee. After a look around the store, taking note of the fair prices, I decided I must indulge. My final decision was swayed when the owner informed me they also had Chai! Being that Chai is my favorite and it was a hot day, I had it on ice. It was a yummy refreshing treat that put a smile on my face for the hot car ride ahead. When I am back in Blanding, I will be stopping by again:)