26th Annual Snowmobile EXPO and Powersports Show March 10-13, 2016
The West Yellowstone EXPO is recognized worldwide as the "Largest Snowmobile Event in the West." Arctic Cat, Ski-Doo, and Yamaha will unveil their new 2017 snowmobile lines to the public and for the first time in the Rocky Mountain West! Clothing, aftermarket parts, and powersports exhibits will also be on display at the Exhibition Hall located at the West Yellowstone Holiday Inn Conference Center. 
This event also includes snowmobile racing for children and adults, a vintage sled show, live bands, a casino night and so much more!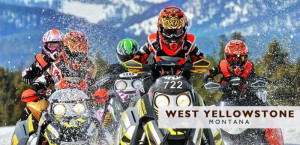 Trackback from your site.