National Park Service Celebrating 100 Years!
2016 marks the National Park Service's Centennial Celebration with special summer events planned in Yellowstone and the neighboring gateway communities. Come join the festivities in West Yellowstone on

July 4 

as we celebrate with

the "

100 Years of Transportation into Yellowstone" parade, free music in the park, and a fireworks show. 
Yellowstone will not be the only one participating in this note worthy event, For more information or to see if the Nation Park you are going to be visiting next is a part of this, visit : www.nps.gov/subjects/centennial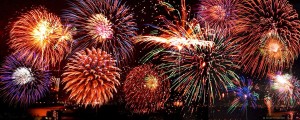 Trackback from your site.